One short year ago I had a dismal perspective. It was just after Thanksgiving, Christmas was approaching, and I was NOT looking forward to it. Business was slow, work was not paying the bills, and I was...well alone. I wasn't really alone, but funny how it can seem that way just because you don't have a significant other. These factors mixed with the early night falls and cold temperatures of the winter are enough to make even the happiest person a little sad.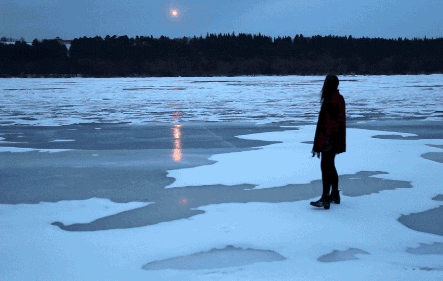 This year things are different or maybe its me.--- I'm different.---
As someone who has come to believe that gratitude is the source of true happiness, I find it hard to explain how to get there. It is difficult to place gratitude in a box. It can be expressed in so many ways. Gratitude isn't simply the act of saying "thank you." (although that's a great start). Its a feeling. Maybe that's the reason there are no instructions on exactly how to be grateful. You can't really tell someone how to feel, but I'd certainly like to make some suggestions.
1. Pick your place- Our surroundings effect our feelings. I am usually in awe of the beauty in nature. As the leaves change colors, I am amazed. One of my best childhood memories is enjoying the foliage with my family in the mountains of Charlottesville, VA. Appreciating the trees just outside my door always takes me back to that time and I'm grateful.
It's not always possible to immediately change your environment. However, when you are able to find a moment for yourself or with a friend, take that moment. Find your place. Genuinely appreciate the things you love about your place. Pay close attention to how you feel while you are there. Can you describe the feeling?
2. Make a phone call- Texting is so common these days. No one expects to receive a call. Most times I too would rather text than talk. But there is something about receiving a phone call that creates a different kind of feeling. It creates a connection, an irreplaceable feeling that can be pretty hard to come by. So pick up the phone, call someone you care about. Tell them you were thinking about them, thank them for who they are in your life. Pay close attention to how you feel before, during, and after your phone call. Can you describe the feeling?
3. Smile at a Stranger- While standing outside just the other day, I made eye contact and smiled at three people. This was not apart of any intentional gratitude practice. I had not told myself to smile at these people it just kind of happened. I had done it without noticing. But, I tell you what I did notice. After the brief encounters, I felt great. I actually entered my office with a happier feeling than I'd had when I left my house just forty-five minutes earlier. The next time you pass a stranger, give them a smile and a hello. When you pass the next stranger, try it again. I am willing to bet, you'll be in a better mood. I want you to pay attention to how you feel as you are smiling and greeting. Can you describe the feeling?
Every time we commit one of these acts or something similar we should pay close attention to the feeling we have in the moment. That feeling is gratitude. It should be positive and we must carry it with us. Gratitude is an expression, a feeling, an action.
It is the source of abundance and I am hoping that it's contagious.
Photography: Mia Greene, @greeneeyephotography
Hair: Kim @mystylistkimistre
make up: Morgan @primped_prepped @Iamemjayc